Description
Adaptable Encounters for 5E Fantasy offers Game Masters material to enrich their current campaigns by focusing on unique situations that add variety and originality to the game.
Also, each encounter can be adapted to any party level!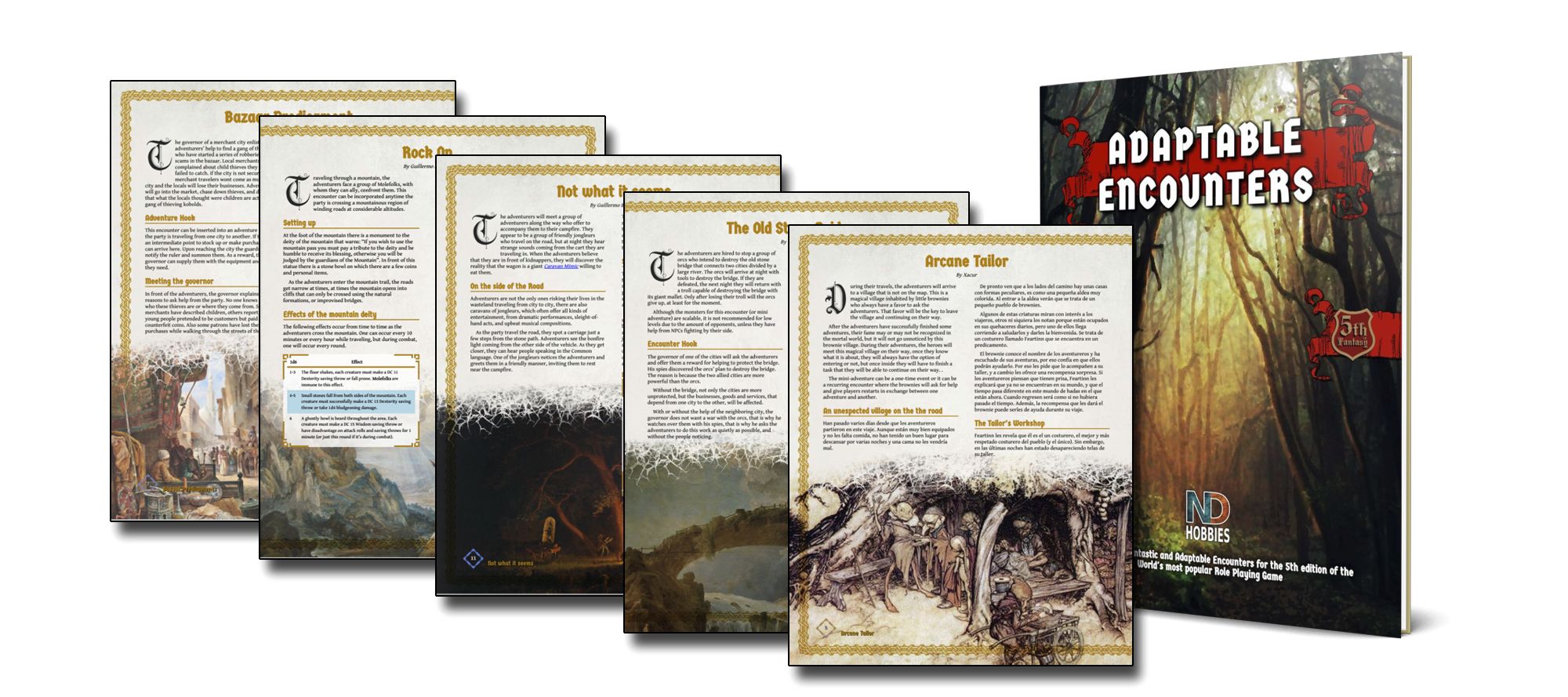 Adaptable Encounters for D&D 5E is a selection of 10 encounters that can be inserted into any D&D 5E campaign. This selection contains everything from simple single scenario encounters solved by a single exciting battle, to short and quick to setup adventures. Each of the encounters includes new monsters and their stats. The document will also include monster cards for reference during battles.